IN PERSON REGISTRATION FOR 2018-2019 AUGUST 27th @ 9am
Registration resumes in person August 27th @ 9am at the School Office.
Registration forms can also be emailed to jana.mullin@starcatholic.ab.ca.
Please click here for registration page.
Meet the Staff August 29th @ 4:30 pm - 6:00 pm
Please join us on August 29th at 4:30 pm to meet the staff of Father Leduc Catholic School and bring your child's school supplies as well!
Bus Route Information 2018-2019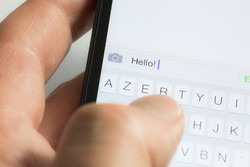 To check out bus routes, please follow this link
If you have not yet received an email regarding your child's busing route, please complete this form 
To receive Bus Status updates and important STAR Catholic notifications via text messaging, Simply text "Y" to 978338
Division News